First published:
12th April 2022
Last updated:
14th April 2022
Image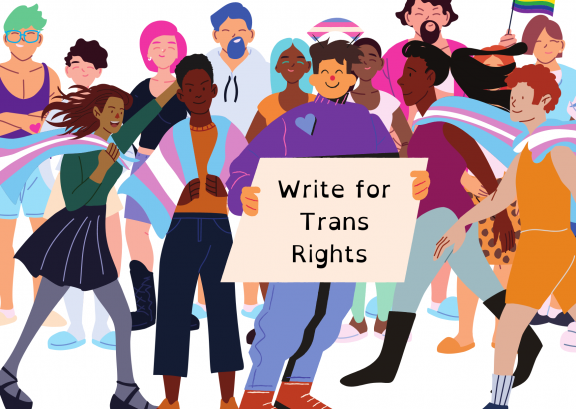 Summary
Print and write a postcard to express your support for the rights of trans, non-binary, gender diverse and gender non-conforming people. Whether you are part of our community or an ally, use your own words to talk about the action you want to see the government take to protect the human rights of trans people. Use the addressed card to send your message to the Prime Minister and use the second card to send a copy to your MP!
There's lots of different challenges facing trans, non-binary, gender diverse and gender non-conforming people right now in the UK and many of us are looking for actions we can take to influence decisions being made about our lives. We've put together the templates that can be downloaded from this page to help individuals and groups to take action by writing to the Prime Minister and to your MP about the issues which concern you. It's important to write in your own words and some of the areas you might want to talk about are:
A ban on all conversion practices
Trans-inclusion in single sex spaces
Protection for LGBTQ+ asylum seekers and refugees
Improving access to healthcare for trans people
Legal gender recognition including for non-binary people
Trans-inclusion in sport
Or anything else that matters to you as a trans, non-binary or gender diverse person
Use the PDF's below to print your own postcards, or if you are looking for a small quantity - please email info@thekitetrust.org.uk and we will be able to post you some pre-printed ones. We welcome any donations to cover the cost of postage via our LocalGiving page. 
Our friends over at TransActual are setting up a mechanism to log actions being taken to speak out for trans rights - please check back on this page once you've sent you postcard for the link!
#WriteForTransRights Explainer (PDF)
Postcard to Boris Johnson (PDF)
Image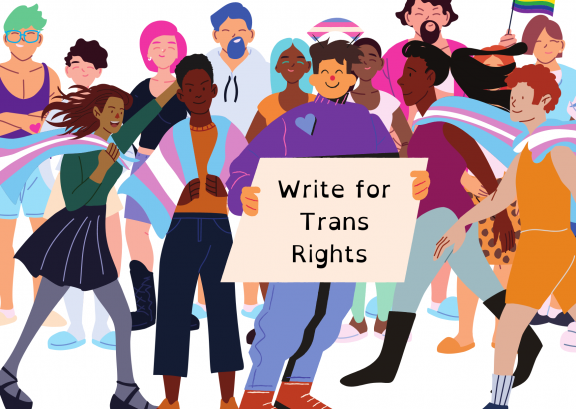 Image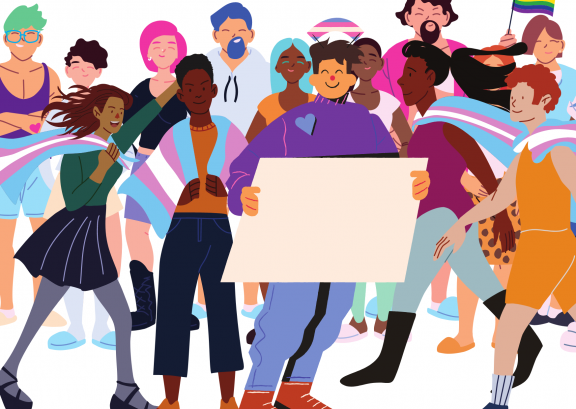 Extended description

This is the same for both postcard designs. 
Image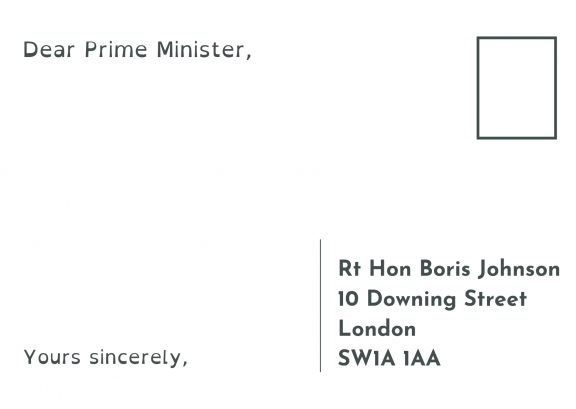 Image