First published:
25th March 2022
Last updated:
25th March 2022
Image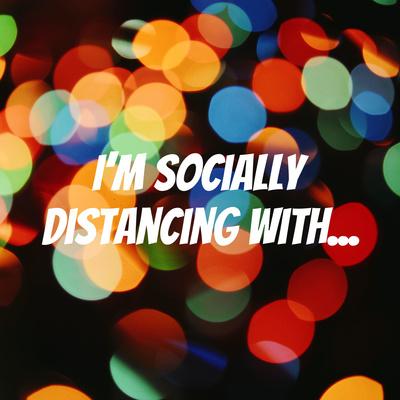 Who is this page for?
Suitable for young people, their families and anyone who wishes to better understand a range of experiences of LGBTQ+ adults. 
Summary
We get LGBTQ+ adults to answer all the questions LGBTQ+ young people can throw at them over the internet in this podcast from The Kite Trust. Getting to know each other better in times of social distancing. You can listen on this page or subscribe through your usual podcast app to listen on the go. 
Audio transcript

I'm Socially Distancing With… Yas Necati (Episode 3) [Rosie] Thanks for agreeing to have a chat with us. So firstly, would you be happy to introduce your name and pronouns for everybody? [Yas] Yeah of course. My name is Yas, my pronouns are they/them, sorry it's not in my little name thing. Clearly I'm just not (unintelligible) text though. (Gap with laughter and ums). [Rosie] Cool, wonderful. One of the things that we do in our group sessions is a name game or a question related to that which everybody has to answer, and today, the question that we're gonna ask you to answer is "What is your favourite type of Lizard and why?" [Yas] I'm not sure I know much about types of lizards. (Insert nervous laughter here) You know once I went on holiday, and I accidentally… this is, this is, I'm not making this up, this sounds really weird, but I accidentally bought a lizard back in my suitcase. It had like climbed in there to get warm and had snuggled up in my scarf and I had no idea that it was in there, and I got back to the UK. For some reason, they didn't pick it up at the airport or anything, and I found this lizard. It was about this big (presumably gestures with hands) and it was very cute, so that, that type of lizard. I don't know what it's called. [Rosie] The type of lizard that invades customs? That type of lizard? [Yas] Yeah, yeah. [Rosie] Nice, alright. [Yas] That could like sneak in past security and just wants a warm scarf, yeah. [Rosie] Like a spy lizard? [Yas] Yeah. [Rosie] Okay cool, thank you. So for people who don't know who you are or what you do, how would you describe your work? [Yas] So I guess… I've done… I would say that I'm an organiser maybe? So I used to do a lot of campaigning. I've campainged about sex and relationships education in the UK. I did some feminist stuff and some LGBT stuff too. And then I got really burnt and I was like, I can't keep fighting, I feel like nothing is changing. And so, I decided that I would try and work more closely with people. So, before that, I went to a bit of a dip where I did some journalism and tried to write about trans stuff and being non-binary a little bit for The Independent and now I do domestic abuse support work. That's me kind of summarised. And I also do poetry, so I'm part of a group called London Queer Writers, so if anyone is into poetry, I can talk about that a little bit. [Rosie] Awesome, thank you. It's interesting that you described your time as a journalist as a bit of a dip. Is that a negative experience then? [Yas] No I didn't dislike it, I'm not like slagging off journalism or anything. I think it's really important. I guess I just, I don't think it was for me, in a sense that I did it because I really like writing, like I love writing, but, and I think I'm glad that I did it because I got to like commission loads of trans writers, loads of queer writers, so that was really nice because I feel like its the kind of people that everyone else in my team wasn't thinking about commissioning to talk about things, but I yeah, there's a lot, I feel like I can say that now that I'm out of it. I feel just a lot of like, picking things, and like but it's not a news item, but we're a newspaper, like we can make it news, like we can talk about this! So yeah. [Rosie] Ok thank you. So, the next question is, how would you say that your own personal journey and your identity links to the work that you do, or if at all, does it link and how have you found your experiences as a non-binary person in relation to the work that you've done, or in variety to the work that you've done, starting from campaigning? [Yas] I think I can't really separate it, it's just so connected. Like the reason why I started campaigning was to, I was noticing things about gender roles, and what was expected, like in my own family, like just generally in the world around me, and I never really fit in to what was described to me, as someone who was assigned female, but also, I felt like most people don't fit into those categories or boxes, and I was unhappy with, you know, what it meant for my Mum and her life, and what it meant for other people around me, you know like experiencing discrimination in life and it was because of this rubbish system. These rubbish ideas about gender and stuff like that. So I guess that's why I started reading about about gender theory and stuff like that. And after that, it was just like intrinsic feeling of everything I do as a non-binary person, walking out on the street feels like a really political act because I know that everyone who looks at me is making snap judgements about my gender and everyone who talks to me will misgender me because, because most people, don't, you know, ask you what your pronouns are, so I feel like, even just going out is a political thing. It even like informs, what do I want to do, I want to do this activism, like, you know, I want to write about it, I want to talk about it, so kind of… [Rosie] And you started in like sex education and relationships kind of activism, where did that come from? [Yas] So I wanted to, at the time I was campaigning, it was 2013 I think? Takes me back, I was 15, I was at school, and I felt like sex and relationships education just did not sound or speak to me at all like it was you know, my teacher and I don't know if they still do this, because it felt really outdated at the time what they were doing, so like I don't know if they're still doing this, but they wheeled out one of those big TVs, and like, the whole school had projectors, so I don't know why they wheeled out this old TV and put like this VHS tape in from like the 80s, and it was just this like, like, heterosexual, nuclear like cis family like walking around like naked, talking about sex. It was really weird. And they had this like a few stuff like "don't get STIs'' and like "don't get pregnant!" and it was taught to us by our maths teacher or our head of year, or whoever was available, and like to do all the like, because no one was assigned to do this subject, and you could tell that they were uncomfortable, and like us as teenagers were uncomfortable, like it was just a very odd experience. And I chatted to some people who went to like some of my friends in other schools and like other parts of the country and they were like yeah it's just bad. So we started talking to other people about it and other people and realised that nobody was getting what they needed and nobody was getting their questions answered from like sex and relationships education. So we decided to… I did a couple of campaigns, so I did a campaign for consent that was about putting consent on the curriculum, and then I ran one about… and it was successful actually, they did update the guidelines to include digital media, because there was nothing about like social media or like porn or like anything you see online, like talking about that and like you know, about our interactions with that as young people and what that informs and how we feel about things. Yeah so, that's how I got into that. [Rosie] That's awesome, thank you. Okay, next question is: Can you think of any key times or places that helped you understand your identity? [Yas] Cool, I mean I guess I kind of mentioned before, I guess it really started at home, and you know, with my family life, just my general day to day life. I had some art teachers at school that were really supportive when I wanted to do my GCSE art project about gender stuff. So yeah, I guess that. And... [Rosie] And what was your GCSE art project? [Yas] I did it on about… so my family are Muslim, and I did some like, I did a project with like based on some like muslim artists talking about gender. Yeah, it was yeah, yeah, it was really interesting. I enjoyed it, and I also did an installation about like gender stereotypes so I did this thing where there are four walls and you walk in and there are these things on the walls and all the walls are plastered with like words about things that advertisers tell us about what our bodies should be like, and I had a little mirror there where you could look in and see all these words around you. Yeah, I felt like apart from that, along with the poetry scene like I hear poets that do really amazing performances, loads of really amazing trans supports and every time I listen to one of them, I feel seen, and like yeah. [Rosie] Okay awesome, thank you. So we have heard a lot particularly with everyone self isolating or quarantining at the moment, about self care and people taking care of themselves, but we've also heard a lot about community care and the LGBT community like investing in each other. Do you have any tips for how you personally have got along with self-care or can recommend people to do community care or like the benefits of both of those things. [Yas] So, there's a really great facebook group. I can't remember what it's called, I should've written that down, but it was started by the outsiders project. I think it was something like COVID-19 LGBT Mutual Support Group, and they're sharing… I can send you a link afterwards if that would be useful, but they're sharing lots of stuff in there like, there's lots of different queer artists and performers and people doing fitness classes as well, like I think Cheo is a really great drag, the Prince of Provocation is what he likes to call himself, I think he really yeah, I think that's a term he uses. Yea,h he's been doing some fitness classes, kickboxing and stuff, and there's some other people doing writing workshops and they have a community hangout space, so I've got like.. I feel like that's very useful. I haven't dipped into as many of those as I should've, but I feel like it's a cool space where there's community stuff going on where people can- and most of it is free so like, you know, you can tip people if you'd like to obviously, there are lots of people losing income at this time, so also if you want to just hang out for free, you can just do that, it's totally okay to. In terms of personal stuff, I've been watching Pose on Netflix. *Laughs*. I've fallen in love with Pose. Yeah, I think it's great. I've been doing a lot of reading, so I'm reading a couple of books at the moment. One is called Johnny Appleseed and it's by someone called Joshua Whitehead who's a two spirit, native Indian writer, and writing about, it's kind of like a coming of age book about a two spirit native Indian young person, and it's really good. I'm also reading a book called How To Lose a Country which is about, because I'm Turkish, it's about, it's about Turkey and everyone's rights under a dictatorship, but I feel like that's just niche content, but if anyone's interested in that, then that's cool as well. I like to have one fiction and one non fiction at the same time. I can't, yeah. And what other things, self care… I've been doing a lot baking, I created a banoffee pie, a lotus biscoff banoffee pie, vegan, which I was really happy about. So I feel like just finding things that I like, or I can, this is a bit of a challenge, and then trying to set my mind to it and doing it is really nice. And I feel like on different days, my challenges are different things, like one day, that cake is a challenge and one day like, just like getting up for a bit is a challenge. Like I feel like there are those bad days too and I feel like it's okay to allow ourselves to have those bad days so like everything and seeing online and like it's take this time to see this and do this and actually like you know, people are ill and like the mental toll that has on us, how exhausting everything is. Whether we know people personally or it's just generally, we're hearing about it generally, it's a lot, so I think it's important to allow ourselves time to just rest and do nothing as well. And I've been spending time with my cats, if anyone else has furry friends I feel like that's great as well. [Rosie] Oh perfect. That's awesome. Would you say that sort of self-care is stuff that you've like learnt over the years? You spoke about how doing a lot of the campaigning stuff, you burnt out in the end like, is that… did you know that you were about to burn out or did it just happen and you were like, "oh my god, what's just happened?" [Yas] I don't know if I knew, but I just didn't care at the time. I was very like, I have focus and I'm gonna- I used to stay up silly hours because I was at college at the time as well and knew the campaign and it was kind of what gave me energy. But then I think looking back on it, it was like my thing to get up for, it was my thing and I didn't acknowledge that it was unhealthy to just have this one thing that I placed all of my happiness and energy in and not spread that out a little bit. And y'know, if I didn't have that, then I would crash, but I got to a point where I was doing it too much and I didn't understand balance or anything like that because I think I was holding onto this hope that I wanted things to change and that kind of fuelled me for a while. And I think I have always been good at taking care of myself and I don't think I'm amazing at it now but I have definitely improved a lot. I think it's this journey that we are always going to go on, there's always things that we can do to better look after ourselves and be mindful of how we change over time, like what was useful to me five years ago isn't necessarily going to be the same thing as is now. [Rosie] Yeah, sounds like you placed a lot of responsibility on yourself to be the one that changes stuff and that's like- that's a sure fire way to burn out, right?! [Yas] Too many superhero comics *laughs*. [Rosie] Ok, that leads perfectly onto my next question which is, if you could have a conversation with your younger self, firstly, what age would you choose to have that conversation? And secondly, what would you say? So, we asked someone else this question and they've gone, "oh my god I would have a chat with myself yesterday" but others have said, "oh when I was five I would have said this". So what do you reckon? Are there a few points in your life where you think, "I'd like to have talked to myself at that point" or is there one point that really stands out? [Yas] That's really interesting because a lot of people ask that question but they never ask you to pick an age or a time. That's really interesting. I would have told my seventeen year old self to slow down but I think, when I was about eleven years old, so Ii used to wear boys clothes when I was a kid and when I was about nine and boys material, for me it was important, and when I was about eleven, I switched to wearing girls clothes when I started secondary school because I felt like- well because some other kids basically bullied me for wearing boys clothes and I thought, I don't want people at my new school to bully me. I would have said to that eleven year old that it's ok to wear whatever you want, screw what anyone else says, but I guess I would also give some kindness to myself. A couple of years later because I think when I was like, fourteen/fifteen and Ii started wearing what I wanted again, I was like, "I should never change", "I should have never done this" and actually I wish I could go back to that point in time and say, "it's ok that you did what you had to do to survive", been a bit more gentle with myself, you know? [Rosie] Cool, thank you. So, a question that has just come in via email is, what do you think is the most important thing that inclusive sex ed should cover but that most schools don't cover at the moment? [Yas] That's interesting because they have just updated the curriculum now, which is really good. They have got all the LGBT stuff on there now, which is great. I still don't think they talk about consent, like the relationship side of sex and consent. The actual human part of it. I think they should talk about that and in my current job I see that as especially important because we just don't talk about it. We don't talk about boundaries and thinking about what you're comfortable with. We don't talk about pleasure and that relationships should be about mutual happiness and care and understanding and that thing should feel good, and if it doesn't feel good then that's ok to say so and also that the other person should take that on board. We should always be aware if that thing feels good or not for the other person and thinking about that, yeah. [Rosie] Yeah, that is definitely lacking. Particularly in secondary school education. It's like, "don't get pregnant" and "these are the STIs that you have to look out for" but not, "this should be a really fun, nice time for most of you, and if it's not a fun, nice time then something needs to change for sure." [Yas] Mmmhm, yeah. [Rosie] Ok, another question that came in is, have you seen any great memes recently? [Yas] Oh. *Laughs*. I'm gonna laugh at myself now because I was looking at snek memes and you when they have the cute little snakes? But I can't really remember any of them, I just remember laughing a lot. I'll tell you what I did see and I'm sorry if I sell you short because this isn't a meme but I saw a really great The Last Airbender coronavirus take that- some people are clearly really bored in quarantine *laughs*. It was like a queer house and they just decided they were going to recreate the Last Airbender theme tune but with coronavirus and it's great. I recommend anyone to find it on the internet, it's really good. [Rosie] That's awesome. I was just thinking, on the coronavirus theme, people have been making a coronavirus rhapsody instead of Bohemian Rhapsody. It's like a seven minute version of stuff about washing your hands and staying two metres apart from people. I think it was also a collaboration on Twitter where different people jumped in in different verses and it went off in all sorts of directions. From wild times comes creativity, right? So, next question. So you started campaigning when you were quite young and in secondary school and in secondary school and presumably you were living at home at that time? And, how did you balance school work and campaigning and all of the other things that come with being a fifteen year old? And did your family support you and how did they support you? How did that go? [Yas] I would say 'balance' wasn't really a word that I understood at the time, I didn't- I stopped caring about school after I finished my GCSEs. I enjoyed my GCSEs, I liked the Art classes. I liked English, I liked doing that kind of stuff at school but then when I went to college, I think I lost that balance a little bit. I didn't really want to be there, I wanted to focus on campaigning and I think my family had different ideas for me, not out of any bad intention, I think they just felt like school was what was gonna get me somewhere and so I should focus on that and stop doing so much campaigning. I did end up- I had really bad mental health at the time as well and I did end up dropping out of college. After that, I started working. I actually started doing climate change campaigning because I'd done so much campaigning they were like, "well, you clearly care about campaigning, so yeah sure". So, I guess, I didn't balance stuff very well and I was quite- I guess I'm still quite socially anxious but at the time I was really, really a lot- very socially anxious so I- I had mates at school who I hung out with but once I got to college I didn't really talk to many new people. There were a couple new people I talked to but most of the time I was just running off in my free periods just writing stuff for campaigns. Yeah, I didn't balance things very well which is something I hope that I have gotten better at now. *Laughs* Yeah. [Rosie] Cool, thank you. Ok, switching it up from the campaigning and focussing a little bit more on your journalism. What were your experiences as a non-binary person like in any kind of writing rooms, board rooms, big meetings. You said before there was a little bit of maybe anxiety from the powers that be, like you said, "this is not news" "but, we're a newspaper". What sort of battles did you have with them and what were your experiences and what were your experiences of being taken seriously as a professional in that sort of industry? [Yas] So I was at the paper as like a, Diversity cat person- so they brought in four of us at the same time and I would say that we were the only four people of colour in maybe one hundred and fifty people. There were maybe 2 or 3 more people of colour at the paper, so that was bad. In terms of my gender stuff, I was really scared actually about saying that I was non-binary because I thought- I'd always worked for charities and stuff before that and I thought, this is a big paper, they're not gonna get this at all. This is the corporate world now that I'm in, but actually the person who I spoke to about gender- he was a senior person at the Independent and he was like, "yeah, ok cool, those are your pronouns, ok I'll talk to HR about getting that form updated so we have appropriate gender options on there". I was just like, "woah! This is so much better than any reaction I have had"- so I would say, I guess there's a tendency, because I do all of this campaigning and stuff, and because I have had generally negative experiences with how people see my gender that I just kind of blanket assume that everywhere and everyone is like that unless I'm in an LGBT space, and that was a little thing for me that- sometimes, it doesn't- y'know? There are spaces where people are understanding better and changing and things like that. And I don't think he knew 100% about what the identity meant or anything like that but I think that he respected that that was who I was and he then went and looked into and cared enough to do that so, that was cool, and HR did change their form. So, that's really amazing. I guess, there were some battles, yeah. It really depends who you get as an Editor. Journalism is really interesting in the sense that, there's a paper and it has a voice, but like actually- those voices are many different voices made up of different Editors and so, you could have one Editor you pitch something to and they're like, I just don't give a damn about what you're saying and you pitch it to another Editor and they're like, "this is fantastic! This is brilliant! We need to put this out!" So, y'know, over time you work out- and I'm not just talking about LGBT issues, I'm talking about things generally as well, y'know, I had someone that was desperate for me to write a piece about theme parks so I researched loads of theme parks. It was just because I made a comment once about how I like theme parks and she was like, "this will make a fantastic long read!" I wrote like three thousand words around theme parks around the world and it was great. But someone else would be like, well that's not proper Journalism like that's not important, so it really depends. It really depended and, there are some people that are fantastic, like really fantastic, and then there are people that you don't get along with or are annoying, like within any workplace, and there were definitely people who didn't see my gender but I got to write about my experiences as a non-binary person and even if that was them being like, "look how trendy we are, we have a non-binary writer", which sometimes I felt like it was a bit tolkenised, I was like, well at least this is coming out of a mainstream publication and it was around the time- obviously The Guardian have done a lot of stuff recently that I don't particulalry agree with but, it was around the time that they were first starting to publish some really transphobic stuff so it felt good that there was something that could commision trans people as well, that we could have a little bit of a say against that. [Rosie] Awesome. So generally, really positive in that workspace. [Yas] Yeah much better than I would have expected. [Rosie] Sounds like a glimmer of hope. [Yas] Yeah I would say it's important to call out the good bits where they are, I'm not saying it was perfect but it was much- it was good in a lot of ways. [Rosie] Aw brilliant. So, picking up on that theme park thing. What would you say is the most obscure piece of work you have been asked to do or have chosen to do? That could be a strange topic or you had to do some weird research for it or? What would you say? [Yas] You know what? This is an easy one. So I was getting to a point where I was slowly pushing to see what the most obscure thing that I could get the Indie to agree to would be and so there was some protests about Trump coming to the UK, I think that was around 2016, something like that when I was working there and there was like a drag bot on the protest and I'm really into drag, I'm a drag performer, I was really excited about it. I went and said to the Editors there, "there's this drag bot, can I go and do some reporting on it?" And they were like, oh there is? Because most of the people there were like straight cis people so they had no idea that this was happening *laughs* and nobody of the other newspapers either had any idea it was happening because they just don't recruit LGBT people so they were like, oh my gosh, you're going to talk about this and this is good for the paper. They were like yeah, "oh my gosh, you're going to talk about this and this is good for the paper, yeah of course you can". So, that's not the obscure bit, that's obviously great. But then I was like hmm, ok. "Can I go in drag?" And they were like, "yeah, yeah", so I was like, "oh wow ok, you'll let me do this in drag?" I was getting paid to dress in drag and go to a protest, this is brilliant, and then I was like, "can I go in drag as Donald Trump?" *Laughs* So, there are some pictures of me looking very orange on the internet, I did the full wig and everything, my friend painted the panda patches around my eyes and we did a Facebook live stream from the actual Independent's Facebook account of me going around it with my terrible American accent just interviewing loads of drag queens and queer performers. It was great, yeah, it was a great day. [Rosie] That's fantastic. And presumably, the Independent paid for your drag costume and make up and everything? [Yas] Oh yeah yeah. They were like, go to the fancy dress shop. The offices are based in High Street, Kensington so it's really fancy. So, the fancy dress shop was also like super fancy, it was just a bizarre situation, I was like- I never thought I would be buying a blonde wig at a fancy dress shop in High Street Kensington *laughs* like yeah, I'm about to do this. So yeah, it was a lot of fun. [Rosie] And then putting it through the company books and the Independent credit card and all that? [Yas] Yeah *laughs*. [Rosie] Perfect, perfect. Ok, next question. Do you have any advice for anyone who is a budding campaigner on how to get into it and avoiding burnout? What would you say is the most effective way to get into a campaign? [Yas] I would say the best way to get into campaigning is to just pick something that you care about and, I would say, try to make it a bit more specific than like- so for example, if you- when I was doing the sex and relationships campaigning, I was focussing on specifics like consent or like digital media or LGBT in sex education. Pick something really specific because it's much easier to win those campaigns and I know it can be really easy to go, I want to end transphobia *laughs*, don't we all? Like, this is the vision. But, a petition to be like, end transphobia or you know whatever is not going to be as effective as saying ok well, I don't know, the bathrooms in the local youth club are gendered and that makes me as a non-binary person feel uncomfortable because I can't pee anywhere. So, campaigning against that specific thing and once you win that, you can go onto the next specific thing. I would say see campaigning more as a picture where each campaigner has a brush and is adding a stroke to it and that creates the change that we want to see overall, generally, rather than trying to be the painter of the whole picture, which I think is easy to- you know you can really like, oh my god there are so many things I want to change it's overwhelming and then you try to change all of them, you can't change everything at the same time unfortunately which I wish we could. So, but that is what leads to burn out because we try to change so many things and then you can't effectively do any of them because you're trying to do too many things and the goal is too difficult or too far. I would say, reach out to people who are campaigning already, like a lot of people who are on social media and a lot of people will be really happy to give tips, advice or even welcome you into their space if that's something you- if you want to get involved in that particular campaign that is already happening, or if you want to start your own, you can just reach out to people. I know that if anyone ever messages me about, I have this campaign idea or, whatever, I'm really happy to chat to them. And, I think a lot of campaigners are because that's what campaigning is, it's talking to people and getting more people on board. And I would say that, I'm not going to massively into the theory of this because theory is dense, but there is something called Movement Ecology which talks about how there's loads of different parts and one way of campaigning is trying to change systems and institutions that already exist, but then there are other things that have to happen alongside that to see change, so there's that thing and then there's individual transformation which is about looking after yourself and your community and the changes that happen for you, and I feel like, just to give some examples for me personally, that was what I wanted, going outside when I felt safe to do so was prioritise of self-care, it was something just as important as going out to marches and stuff, and then the other things that's really important, so there's three things is, creating alternative institutions, so we fight these dominant ones, but actually, where do we create our own spaces where we can like, nest and be safe in the meantime. And yeah, so I would say, don't just see campaigning as going out with a placard, see it as all of those things. In terms of burnout, yeah I guess I mentioned some stuff about self-care and stuff but I guess it's just important to remember that you personally can't change everything that you want but you can contribute to making those small changes, and eventually over time that will accumulate to a bigger change. I hope that answered the question. [Rosie] It definitely answered the question and it made me think of a quote that I read recently which was, "it's really easy to know what you're against but it's quite another to know what you're for" and you saying that we can say, "oh this institution is rubbish", and not saying oh this one would be better is sometimes a trap that people can fall into maybe? And they go, "oh this is awful, this is awful, we're so against it", but actually some people need to provide a solution as well or a better alternative and that Movement Ecology stuff you were talking about is how you can achieve that. And the other one that I heard was- it was just a silly little tip for campaigners or for people who want to write to their MPs which was, "when you write a letter to your MP, you should write a clear, susynced, grammatically correct letter but you should do it in crayon, with your non-dominant hand and change colour half way through and change colour half way through, for no reason, just to unsettle them and then see what sort of response you get. Do you have any tips for people- would you say that writing to an MP is a good way to get involved or would you say signing petitions online is the way to get involved- like lowkey get involved in campaigns and stuff? [Yas] I would say it really depends on what your cause is. Some things work really well for certain causes. So, I used to work for change.org and there is a petition won every minute on change.org worldwide and a lot of people say, oh, petitions don't work, online campaigning doesn't work, but actually that has been really successful for a lot of things, it just depends what your issue is. And also, online campaigning is- you know, it depends what works for you. Like, at times where I was at my most anxious, having that space online to campaign was so important and I couldn't go out on the street and lots of people can't go out on the street for various reasons like for a march or something like that. So yeah, I would say, petitions are great. If you have an MP that would listen, then write to your MP, if your MP is Boris Johnson then it's probably- it might like get some emotion out, to write a letter to Boris but I would say maybe that's more like a therapeutic exercise for you to do in your spare time and use all the curse words you like than write an actual letter and send it. I would say think about who- like think about your allies, think about people who can- like your friends, people who are around you who, you know, can support you and you can campaign with because you know, numbers always make things stronger. [Rosie] And more accessible right? For those who can't get involved like you say, in a protest, having good solidarity between friends who are going to help you out is really important. [Yas] Yeah definitely. Also, just the space when I can take a step back and take a break for a little bit and I know that other people have got it, you know, they've got this, so I don't have to be worried if I step out and look after myself for a little while. That shares some responsibility. [Rosie] Awesome. Yeah, definitely. Ok, another quickfire question. Do you have a surprising sex ed fact that you think everyone should know? [Yas] Oh, I should shouldn't I? *Laughs*. Erm, I don't know that I do, let me get back to you on that. Not right now. *Laughs*. [Rosie] No worries. [Yas] I'm gonna be thinking about that, I'll be thinking what do I know? *Laughs* [Rosie] Ok, no worries. Ok, so a lot of people are self-isolating at the moment or not spending as much time outside or seeing people or maybe doing hobbies and stuff. You spoke a lot about what you're getting up to and sometimes that's different challenges of getting up today or brushing your teeth today or being well enough to make a cake today. What are three bits of content, in terms of maybe books or videos or podcasts, audiobooks, anything, that you would recommend for selfisolation at the moment? It can be as queer as you like. [Yas] Ok *laughs*. Hmmm, as queer as I like? *Laughs*. [Rosie] As queer as you like. [Yas] Super queer *laughs*. Hmm, I feel like I'm not gonna talk about the stuff I already said. This can be separate from that but, do watch Pose. *Laughs*. There's a cool non-binary activist called Alok Vaid-Menon and they've been doing loads of live streaming chat and stuff like that, they read poetry and talk about self-care and yeah. That's good. They actually did one with Travis Alabanza a couple of nights ago that I tuned into, but most of them do by themselves, but yeah, I would say those are really cool. What else? As queer as I like *laughs*. This actually is not particularly queer, sorry, but I feel like it's relatable. So, I'm reading a lot about, like I mentioned I'm Turkish, I'm reading a lot of stuff coming out of Turkey about Turkey at the moment, and there's a book called, I Will Never See The World Again and it's by someone called Ahmet Altanand and he's a journalist who has been locked up in a prison cell because that's what they're doing in Turkey right now. Anyone who doesn't agree with the ruling, I'm going to call it a dictatorship, is kinda being locked up and he is like seventy years old and he's been locked up for life. So he's never gonna get out of a cell basically, and he writes a book in a cell and he kinda sneaks it out. So I transcribed it and put it out into the world basically. I read it earlier this year and it was yeah, I think it was a really important book to read. But I feel like it might, obviously I'm not saying it's the same at all being in a prison cell to being on lockdown but he has a lot of useful stuff in there in how he looks after himself and how he, you know, how he keeps himself positive when his mental health could very easily deteriorate because he hasn't, you know, got much positive stuff going on around him. So yeah, I would say that's really good. Unfortunately, he's not queer but, yeah. And, what else? I also read- I feel like this is a classic. I read Stone Butch Blues recently. Yeah, I thought that was really great, about trans experiences before the Stonewall…. you don't read much of that very often and the person who wrote it identifies as, I think butch but, there's a lot of stuff about before we had such solid terms for trans identities, like the character in it starts taking testosterone and presenting as a man but kind of still identifies as butch. There's a lot of stuff in there about how people say their own gender back then, it's interesting. [Rosie] Yeah brilliant, they're some great recommendations. Ok so, for people to follow your work from now, how would they do that? Particularly people who might be on a lower income or not have access to paid subscriptions to stuff, is there any of your work or anything that you're working on now, like how can people keep up with what you're doing? [Yas] So, you can follow me on Twitter. I'm not much of a social media person so I don't really have any other social media *laughs* but you can follow me on Twitter. I quite often do free workshops and stuff, so I do like poetry workshops, something called Self-Care for Activists, something called Poetry and Self-Care. I'm trying to be better than what I was before. And, yeah, I do some campaigning 101 workshops as well, so those crop up every once in a while and if those happen, I will put those on Twitter. I'm thinking about doing some virtual stuff in the next few weeks maybe so yeah, I will put those up there if I am. I do everything that I wrote for The Independent, I think 99% of it anyway, I think the themepark piece might be……. *laughs* but my LGBT stuff is available if you just Google my name, it's just free and you can see it online. Yeah, I think that's everything. [Rosie] Awesome, can you tell us what your Twitter handle is? [Yas] Yeah my name says, @yasnecati which is n-e-c-a-t-i. [Rosie] Awesome. [Yas] And I might have some poetry stuff and some drag stuff coming up soon hopefully. [Rosie] Wonderful. Cool, so that kind of brings us to the end of our hour with you so firstly, thank you so much for agreeing to have a chat with us today and agreeing to record a podcast which will be available to so many LGBT people which is fantastic. But, just before we go, could you- do you have any final thoughts to leave us with today? [Yas] I have a nice story. [Rosie] Please tell us the nice story. [Yas] My sister works for the RSPCA in a cat shelter and in the week coming up to the lockdown, they were adopting out ten cats a day because people wanted a little friend around to be in isolation with and they've actually adopted out all the cats in the whole centre that she was working in now, so all those cats that didn't have a home before, now have a home and so people will be happily isolating with an animal friend. I feel like that's just really beautiful and heart-warming, so yeah. [Rosie] I totally agree, thank you so much. Alright, that brings us to the end, thank you so much for being with us today and for anyone who is listening, we are doing these chats, 'I'm Socially Distancing With…', on mostly Sundays and Tuesdays at the moment. Our next one I believe is on Tuesday with Jamie Windust so tune in then to come and have a chat with Jamie Windust. Thank you so much Yas, and we'll leave it there! [Yas] Thanks! [Rosie and Yas] Bye!
Audio transcript

4. I'm Socially Distancing With… Jamie Windust Katie: Alright, well hello everyone! I'm Katie, I'm a Youth Worker with The Kite Trust. Tonight we are hosting our fourth episode of 'I'm Socially Distancing With...', and tonight we have an incredible guest speaker, Jamie Windust. So I'll step away and I'll just do the Tech Stage Manager now. Please welcome, Yevgeny and Jamie! Yevgeny: Hello! So, I'm Yevgeny. My pronouns are they/them and I'm from Cambridge, or I live in Cambridge. Jamie, would you like to introduce yourself? Jamie: Indeed, so I am Jamie Windust. I am currently in South London. My pronouns are they/them and I am a non-binary public speaker, writer and model, and thank you for having me. Just for you. Yevgeny: At the beginning of our groups, we have a name game thing and as well as names and pronouns, we also ask a fun question. So, one that I've got here is, what's your favourite lizard or maybe reptile in general, if you don't have a lot of lizards. Jamie: *Laughs* A lot of lizards at my disposal. I'm going to go with, does this count? A bearded dragon? Does that count? Yevgeny: Yeah I think that counts, that's a reptile as far as I know, yeah. I likeJamie: Purely for the drama. Yevgeny: Yeah, I think that's good. Do they open up their- is it always bearded or do they like flare out or something? Jamie: I think yeah they kinda keep it in and then when necessary, get it out, whip it out. Yevgeny: Tha- that's amazing. That is quality. It's a quality lizard. Jamie: What would you choose? Yevgeny: Erm, I quite like chameleons. Chameleons are good. I tried to start a brand about chameleons, like, in Year 10 or something. It didn't really work out but erm, it was good. Also, if you were a biscuit, what kind of biscuit would you be? Jamie: Great question. Straight in there with a custard cream. Yevgeny: Mmhm. Any philosophy about that or? Jamie: It's erm, it's beige. Yevgeny: *Laughs*. Jamie: It's creamy and er, you can't go wrong. You can't go wrong with a custard cream. Yevgeny: Custard creams are good, underrated. Jamie: What are you thinking? What would you go for? Yevgeny: Erm, hmm. I like bourbons. Jamie: Ahh, the ying to my yang. Yevgeny: Oh yeah, mmhm. Right so, let's start on the interview-y questions. Jamie: *Laughs* Yevgeny: The non-fun- no these are still fun. Jamie: *Laughs* Yevgeny: Right so, for any viewers that may not know your work, how would you describe what you do? Jamie: I essentially try and give my perspective on the industries that I work in. I work within quite a lot of creative industries like Fashion and Beauty and Social industries, and I kind of started off by just sharing my experiences within them. And then now I kind of take more of a deeper dive and look at the accessibilities in those industries. I write about the ways in which these industries can change and how we need to be more adaptive, especially in Fashion and creative spaces. So I do that through talks like this, so normally this would be in person, or, through consultancy or writing. And then the fun jobs I get to do, like modelling and representation for me in that space I find really fun. But yeah, I'm kind of someone with a lot of fingers in a lot of pies but I guess the underlying message is awareness of representation and kind of, transness within those spaces. Yevgeny: Yeah, yeah, Oh that's interesting. I saw your TED talk that you did with the TEDx London Women thing. Jamie: Yep. Yevgeny: So what other kinds of spaces do you do talks in? Is it companies or I don't know, universities? Jamie: It's a bit of a mixture at the moment so because I work within Fashion quite a lot in terms of, that's just the kind of areas that I float in, it tends to be quite a 50:50 split of fashion brands, high street brands, I'll go in and consult with, or I'll go in and create events for them like panel events or community events where people can come and share experiences. And then on the other side, it's working with charities, so it's working with you guys, working with Stonewall, working with the Albert Kennedy Trust and helping them out as well with what I do and kind of trying to get them involved in a lot of the projects that I'm doing. So I'd say it's a 50:50 split. Yevgeny: Mmmhm. So it's kind of a split between- like you go into LGBT spaces like The Kite Trust and also spaces that aren't LGBT, is that right? Jamie: Yeah, so I think it's really good to have a mixture sometimes because obviously I think yeah, I personally get more job satisfaction and love and community feeling out of doing things like this but then, on the flipside, you know, going to rooms to talk to cis people or straight people, although they can be challenging, it is also important to try and broaden out of that conversation so that the message is sustained within our community. Yevgeny: Yeah yeah. Jamie: But I prefer these. These are more fun. Yevgeny: *Laughs* aw that's good. How much would you say parts of the work that you do links the parts of your identity? Jamie: I think at the very beginning, I was very hung up on making all of my work about identity and I think, one tip I'd say to take through, especially in this time in young people's lives, remember that you don't necessarily have to always include your identity in what you're doing, so openly, because it can be quite emotionally intense to constantly be thinking and using your identity in your work. Now I try and- I've made sure that I have space to have my own time with my identity and then also have time to do work that isn't specifically identity focussed so that there is a disconnect,so that it's not always so emotionally intense. But yeah. Yevgeny: Yeah that's really interesting. Yeah I hadn't really thought about that, it's kind of a two way thing I guess. Jamie: Yeah. Yevgeny: Do you have any key times or places that you feel really helped you to understand your identity? Jamie: I think mine was moving to university actually. So, four years ago when I moved to university I still identified as cis, so I hadn't really thought that much into it. I kind of still was experimenting in gender expression but I hadn't really put 2 and 2 together or kind of thought about it and then I think that kind of autonomy of going to university, living on your own and being your own person and I was at a creative university so it was quite a liberal space, allowed me to be like, 'oh ok, let's think about this a bit more' and then actually using social media really helped me see other people talking about it and other people who are living as non-binary and gender non-conforming and I was like, 'I might try a bit of that, why not?' Yevgeny: Mmhm. Role models and stuff like that? Jamie: Yeah definitely. Yevgeny: And the space. That's really interesting. People talk a lot about self-care but community care and taking care of each other is important, do you have any tips for how we can practice self-care and community care? That's a long question *laughs*. Jamie: *Laughs* I think both are obviously equally as important as each other and both can't happen without each other. You can't support your community if you are not caring for yourself. I think there definitely is a way to do both and I think that you can get self-care out of being within your community. For example for me, if I am ever feeling a bit low or a bit down, whether that be digitally or in person, spending time with my community is a great way to boost me back up and rationalise the problems that we have. Being around people, like you say, it can make you kind of feel like your stresses go. Kind of like now, how we're in this hilarious lockdown, preoccupying your mind with things that are quite fun and jovial makes you forget and almost distracts you from the drama that's going on. Yevgeny: Yeah, mmhm mmhm. Yeah definitely, I'd agree with that. I feel like if I haven't been to some LGBT event or Kite Trust or seen some of my friends that are also members of my community then I feel like my battery is a bit low and I need to recharge it. Jamie: Yeah, I love that. That's a good analogy. Yevgeny: Mmhm mmhm. If you could talk to a younger version of yourself right now, what age would that be and what advice would you give? Jamie: I would probably say 13 and I would say, "wear more make-up". *Both laugh* Jamie: For me that was when I changed schools so I was having a change and a lot of the people around me were going through puberty and changing very rapidly, becoming a lot more confident and a lot more boisterous and quite loud, and I was always quite worried to join in with that, which I always find quite ironic considering the way I look now is obviously quite loud and boisterous. I just quite like that flip, but I'd say 13 would be good because I can give myself a slap and be like right, "don't wait another five years to do this, try it now and it will be easier". Yevgeny: Mmhm mmhm, with your secondary school or that kind of age environment, was that a safe space for you to explore your identity or not? Jamie: Erm, not overly. The first time that I experimented with fashion and make-up was around sixteen/seventeen and no, it wasn't an environment that was necessarily safe. Iit was quite a small town, similar to Cambridge style, even though Cambridge is vast and youthful, it has still got its pockets of village life and its pockets of country life, and where I'm from in Dorset is very similar. A lot of people hadn't seen someone look so incredible before and they were just like, "what is going on?" Yevgeny: *Laughs* they couldn't handle it. Jamie: Yeah sure, they couldn't handle it. So yeah, it was bizarre but as I say, as soon as I finished that and went to university I was like, "let's move on". Yevgeny: Mmhm. Did you have any role models or specific moments or things in the media like TV shows that pushed or encouraged you to explore your identity and make-up around that age? Jamie: Yeah I think- especially just before I moved to London, Travis Alabanza was a massive- I know you spoke to them the other day, was a huge inspiration. I was so happy to see them fly, see them flourish and kind of know them a bit more now and have that connection. I think as well, TV was a big one, I find it funny how so many queer and trans people always have an obsession with the same things. I was obsessed with 'Doctor Who' and also 'Glee' which I think is the great double. Yevgeny: Mmhm, one of my friends really, really likes 'Doctor Who', I can see that yeah *laughs*. Jamie: I would say, 'Doctor Who' inspired the face and then Glee inspired the attitude. We'll go with that. Yevgeny: What's your favourite Doctor? I don't specifically engage with 'Doctor Who' but for those who do, who is your favourite Doctor? Jamie: I'm going to go with David Tennant. Yevgeny: Oh ok, mmhm mmhm. Have you watched 'Classic Who'? Jamie: No, do you know what? I never have because I feel like old TV scares me a bit because it is so old. Yevgeny: Oh n-n-n-no. One of my friends really likes 'Doctor Who', she especially likes 'Classic Who', and I think it's the sixth Doctor that has a really outlandish, like pretty much, drag outfit. Jamie: *Laughs*. Yevgeny: Definitely have a look at that, it's very colourful, and there's a lot of- there's actually some queer coded characters and stuff like that that she's mentioned so, it's not that bad. And there's some really good old LGBT films and things that kind of got through the cracks so, don't write it all off, there's some good stuff out there! Jamie: *Laughs* Sounds good, binge it. Yevgeny: Yeah, yeah. Apparently, I mean this isn't old but, the film institute has put out theirthey had an LGBT film festival coming up that has been cancelled and so they put some of it online for free I think? So, check that out everyone! Jamie: Oh yeah, like The Flare Festival? Yevgeny: Yeah. Oh yeah, talking about Media and stuff like that, what are three bits of content like books, videos, games or TV shows that you have lined up to enjoy whilst self-isolating or socially distancing? Jamie: That's a great question. Now, I feel like I'm the only person in the world that hasn't watched 'Tiger King' so that's on my list. Yevgeny: Oh, I haven't heard of that. What is that about? I've never heard of it. Jamie: It's just come onto Netflix, it's basically one of those funny- not funny, but documentaries about a man that keeps loads of tigers. So that's on the list. Yevgeny: Ok, a man that keeps loads of what? Jamie: Keeps loads of tigers. Yevgeny: Oh? Jamie: So that's on the list. Yevgeny: So it's like a real documentary, real facts? Jamie: Yeah but it gets a bit like- I don't know the word- like, mafia. Yevgeny: Oh! Jamie: So that's on the list. Yevgeny: Sounds interesting. Jamie: Do you know what? Everyone is getting Disney+, and I will hold my hands up here, on this very live, that I have never watched any of the classics from childhood, which, I feel like is a gay crime. Yevgeny: Ok, maybe? But also do you think that it's also a massive corporation that is evil? Jamie: That's fair- *Laughs* Yevgeny: I mean they're fine...Their films are good *laughs* Jamie: Isn't that just the world we live in? Like- you're an orphan- youYevgeny: -Yeah, capitalism right? Jamie: Yeah but I like what you do. Yevgeny: Mmhm. Have you watched Lilo and Stitch? I know that's not a proper classic but it's very good. Jamie: I've not even seen the ones that were out when we were young or any of those shenanigans. Yevgeny: Lilo and Stitch is incredible, it's very good, it's all about found family and stuff. Jamie: Oh? Some more queer Easter eggs? Yevgeny: Yeah exactly. Jamie: I'm putting it on the list. Yevgeny: Yeah definitely. What do you think about the concept of found family and things like that? Anything to say about that? Jamie: Yeah I think it's really important because I think I have- I have an an ok relationship with my family but I don't have a relationship that is like the relationships that I have with people that I have chosen to have a really strong queer relationship with in my life. And I think- especially, you know, I work with AKT who look after out vulnerable LGBT homeless people and I think chosen family in those situations is so important because they literally have no choice, often, and it's also just fun to kind of- you know when you meet fellow LGBT people, you justobviously some people are idiots but some people you just like- there's just an underlying connection and it's that that I think is really important about chosen family, I love it, it's brilliant. Yevgeny: Yeah yeah definitely. Have you heard of- there's this phrase I have seen going around in LGBT circles recently that I really like, it's queer_____. I don't know how to pronounce that word, but have you heard of that phrase before? What do you think of it? Jamie: I think it's fun, I think it's an interesting term just because it feels slightly conventional. Do you know what I mean? Yevgeny: Mmm, yeah. Jamie: But I was reading- actually this is a book for the quarantine. Do you know Dawson's book that I have now forgotten the name of, hold on, ah! 'Gender Games'. It's basically her memoir and her transition period. There's a really great bit that talks about queer_____ and the ways in which trans and queer people often are- you know with marriage or with legislation- we sometimes feel like we don't sit in a traditional life. Yevgeny: Mmm yeah yeah yeah. Jamie: -and I find that really interesting- like how we evolve when we get older and how some people lose rebellious spirit and some people keep it. I find that really fun to think about. Do you think you will be rebellious forever? Yevgeny: I hope so! Gotta keep fighting a good fight *laughs*. Oh oh, what do you think of the phrase- because it's used a lot in kind of- in a lot of things- the phrase, 'Love is Love'? Jamie: I think it's quite boring. Yevgeny: *Laughs*. Jamie: It's very like, mummy. Like if my mum was to write a caption on Instagram about supporting the community, she'd be like, "Love is Love", and it's a very middle-aged thing to say. Yevgeny: Yeah, like 'Live, Laugh, Love'. Jamie: Yeah, it's like the gay version of that. Yevgeny: Yeah yeah. Jamie: To me it's just nonsensical, like, it's just like a "duh, yeah I know". What do you think about it? Do you like it? Do you hate it? Yevgeny: Yeah so, first I was kind of like yeah whatever, I didn't really think like that but when my friends were talking about it as like an aromantic person and she was saying that she doesn't really find it that great because it's kind of- it seems like it's saying, "we're normal, we're just like you, love is love", but then as somebody that doesn't feel romantic love, she feels uncomfortable and it erases all of the complicated things and I definitely agree with her on that. It's like an assimilation, that kind of thing, I don't know. It seems to be like that. It's something that would be on the poster of advertising 'Love, Simon' or something, something like thatwhich 'Love, Simon'- it's a really great film, like it's important that it happened but upon further reflection, I have also seen some big gaps in it. Have you watched that film? Jamie: No, do you know what? and I think a) because I'm slightly too old- *laughs* Yevgeny: Yeeah?... Jamie: Thanks. And yeah I completely agree with you on that assimilation. Yevgeny: I'm not saying you're old, I just mean it's a very young teen rom-com kind of thing. Yeah *laughs*, not saying that you're old. Jamie: I really agree with you on the assimilation, I think that's really right and it kind of- it blankets all of the nuances of our identities, the differences, what we need and what we don't need and the interceptions. I think, so often you'll meet someone who is potentially homophobic or transphobic and people will try and change their behaviour by being like, "Love is Love", and it's like, "ok, a valid statement, but it's not going to allow this person to fully understand all of the context and nuances of how to be an ally". Yevgeny: Yeah yeah yeah, definitely. Yeah, it's kind of the concept of, "we're normal just like you"- Jamie: Yeah Yevgeny: -rather than "we're different but that's fine" Jamie: Yeah, make a new one, 2020- Yevgeny: -'Long Live the Queers', I've got that on my wall. Jamie: Brilliant. Yevgeny: Yeah, 'Long Live the Queers', that's a good one. On the topic of media and stuff like that, what do you think would be an ideal film? If it could become mainstream? I don't mean an example of a film that already exists but, what facts should a piece of media have about the LGBT community that tries to get a lot of nuances in and represent us well? It's a bit of a complicated question... Jamie: That's alright. I think one of the most important things is, if you're going to talk about a group of people then hire them from the start. So even in the writer's room, in the very beginnings of any media projects, even if that's like a very small media project like a written piece, make sure it's written about someone that experiences that or if it's a feature film, make sure that the people, at the very beginning, are from that community so that you can kind of make sure that you're not speaking for someone or you're not speaking over people or taking up space. To me it just seems like common sense but it always happens and people are like, "oh, why didn't you like my film?" and it's like, "ah well because, you didn't cast any trans people". Yevgeny: Yeah, yeah yeah. I think there was this concept of having people from the community that try to represent, involved in the writing process as well, right? Jamie: Yeah exactly, I think that's really important because otherwise the stories that are being told are not going to feel authentic, they're not going to feel real. Most of the time it just comes across as a poorly acted allyship. People might have the best intentions but, at the end of the day it doesn't really matter because you're not actually potentially giving people the opportunity. Yevgeny: Yeah yeah yeah. Are there any pieces or things that you have watched or read that you think maybe did that? Jamie: I think one thing that I have seen recently that I am really looking forward to is, Russell T. Davies off of Doctor Who, has written a series about the Aids crisis in the North of England called 'Boys' which is out this year, and there is an amazing- you should get them on actuallydrag queen, performer and script writer Amrou Al-KadhiYevgeny: We had them on. Jamie: Did you? Yevgeny: Yeah! Mmhm mmhm. Jamie: They've been on before. Yevgeny: *Laughs*. Jamie: The stuff that they write and help create is an absolutely prime example of how it should be done. You know, these people want the stories and I'm ready to help them so…brilliant. Yevgeny: Yeah that's great, that's a good point. Okey dokey. I don't know whether to round up, so that Katie can go back or- I don't really know what the plan is. I don't know which order to do it in but, how can viewers follow you or find more of your work? Jamie: So, if you fancy part-taking in watching me cry this lockdown- I'm joking, I'm not crying. You can follow me on Instagram, you can just search my name which you can see on this podcast. It's the same on Twitter and Instagram and if you search that on Youtube as well, you will find my TED talk, if you do fancy giving that a go. Yevgeny: Mmhm cool! I don't know if Katie wants me to ask some more questions orKatie: If you have any more questions, go for it, if you like I have a couple lined up, it's whatever you prefer. Yevgeny: I'll have a think to see if I have any other questions lined up in my brain. Fire away Katie. Katie: Ok, do you have any favourite queer icons? Jamie: Great question. Some of my favourite queer icons- ooh, that's a great one. I think mine often come from music, so people like- sometimes I forget that some of them just aren't queer which is really bad. Prince, I guess Prince is a bit queer. Have I just outed Prince? Katie: *Laughs* I'm sure you're not the first. Jamie: *Laughs* Silly people like Dolly Parton and people that- for me, anyone is a queer icon that embodies that spirit of just being like, "I literally don't care, I'm going to do it anyway". So for me, that's the main topics for a queer icon. But then for current people, Munroe Burgdorf is obviously amazing, I've spoken about Travis- Travis is really important, I know you've got Kenny Jones, who is a trans man and trans model, he's really great, he's one of those current people that you can look up to and see making waves. They're some good people to know. Katie: What would your advice be for people wanting to get into your industry? Or into Fashion? Jamie: I think the Fashion industry is really fun because with like most creative industries, it's really important. Hm, what am I trying to say? It's an industry where a lot of the conversations and things that happen are because of people's identity, so I think often we see a larger representation of trans people, we see more conversations around those nuances we were talking about. We see lots of intersexuality being discussed. You know, I went to University and studied Fashion and Business, but I know so many people that are within my industry now that didn't and you definitely don't need to follow one specific path. I think if you love it enough, if you have passion for it and that essentially at the very beginning, you just have to really push and ask. You don't ask, you don't get. I think a lot of the time, as queer people, we get a bit worried to ask for things and we get a bit scared that people are just going to say "no" straight away but I think, you kind of have to bite the bullet sometimes with getting into industries like that and just ask away. Someone will definitely, always, say yes. Katie: Could you speak a little bit about how you go about finding authentic LGBTQ spaces or representation? Jamie: Yeah, so for example, one thing that I struggled with in London is- I'm not a huge fan of night-time spaces like clubs or bars, that's not really where I like to go, especially to meet the community and I know that for some people that's quite difficult to understand because they're like, "well that's where we all are", so I found that there are amazing groups in London like the LGBT QI Outside Project and with AKT, we volunteer and it's great to meet the community in spaces where we are actually helping each other out. So like here at The Kite Trust, it's a space where you can all meet each other but it's a meaningful thing and you are having a nice time and you're feeling good about yourself. So yeah, that sounds like a really high and mighty answer but I don't like drinking and I like to meet people in the daytime and be in bed by 8pm. That's my answer. *Laughs*. Katie: No yeah I agree, it's nice to have places like The Kite Trust where you can meet people without having to be in a bar and it's a very safe, welcoming place, the understanding of addictions and other things like that as well, especially with young people, getting them in a place where they can form community and support networks in a place that isn't alcohol or night-time based, I think is very important and valuable. Jamie: Yeah, thank you. Yevgeny: You can't even talk in a club, how are you going to make friends?! Jamie: *Laughs* Exactly, exactly. Yevgeny: We love The Kite Trust. Katie: We do, we do. Jamie, what is your experience of being in Writing Rooms and Board Rooms and how has your identity been taken in cis hetero spaces? Jamie: Yeah so quite a lot of the spaces, when I go into companies or when I go into quite large organisations, it's incredibly stereotypical, it's very Boardroom-y, it's very cis dominated, it's very white and it's kind of- it's very intimidating and I remember at the beginning when I was first in these rooms. I was like, "why am I here? What am I doing?" and what I did was I actually remembered how I felt when I was younger and do you know what? You just need to really have that spirit, stop having that 'other you', there's no 'other you', you need to just be yourself and because I think there's no point in going to something- especially if you're there to be yourself and you're not fully able to do that. So I just kind of bit the bullet, now I just go in full-faced drama, if you want to actually work with me then you can listen to what the community has to say then, take a seat. If you don't, then I will leave and you will pay for me to get a taxi home. *Laughs*. Katie: *Laughs* Jamie: No, but it's one of those things, people are very shocked by the reality of transness and I'm not saying that I am everyone's reality, obviously that's not true. But you know, we are all very expressive, creative, non-conforming people, most of the time, and it's like, "come on, get on with it". We all are individual. It's those people's intentions, if you get there and people are like, "woah?!", then ok, you're just doing this to look good, you didn't actually care. Yevgeny: Yeah, a bit suspicious isn't it? I have another question. What would you say to trans people or LGBT people in general that are in unaccepting places and situations in life? What would you say to them? Jamie: I think, often the rhetoric and conversations about transness and queerness is to "always be yourself" and always push yourself out into the world, for example today at Trans Day Visibility, the conversations around visibility often forget that to be visible is actually sometimes often dangerous. A great way for people who can't necessarily be out right now and people who are in lockdown with potentially unsupportive families is to use your social networks and find groups that are doing things online that you can resonate with right now, is really important, and find one person or two people, find a very supportive person in your chosen family and use them as kind of an outlet for how you are feeling, because then they can help you with resources. I think it's great in a way to see a lot of conversations like we're having on here, online at the moment, because it makes it more accessible to people who couldn't necessarily go to a physical space if they weren't out. Yevgeny: Yeah that makes a lot of sense mmhm. Katie: Did you struggle with your identity at all? Or was it easy for you to embrace the natural beauty that you are? Jamie: *Laughs* Katie: *Laughs* Jamie: I- do you know what? It's very interesting because I think, at the time when I found out about gender nonconformity, I was in a stage in my life where I was being very rebellious, I was just living on my own. I was able to do all of these things on my own and I kind of was in a place where I was like, "why not, let's whack a mole, let's go with it". So at the very beginning, I was kind of almost quite relieved to find the name for it and be like, "this is brilliant". Then when I realised the reality of that and the nuances of that and what that means for my life, I found it difficult, but at the very beginning, I think I was quite naive so I didn't find it difficult but it all kind of caught up with me later, what it meant to come out as trans. So, wanting to come out or thinking about your gender identity, make sure you take your time with it and don't necessarily put all your eggs in one basket straight away necessarily. Katie: And how did you deal with that when it kind of caught up with you? How did you process that? Jamie: I don't think I did really. I think I got to a point where I had that bubbling along, I had a lot of work stress and everything kind of just came together. And then I started going to a trans specific therapy group in London called,'CliniQ', and they were just amazing. I was really worried about finding a trans-specific resource but I think they were brilliant in making me feel very rational about it and making me feel very calm about it and it's good to know that there are groups of all ages out there, they represent people and look after people at any age, so that's brilliant, that was really great for me. Katie: You know, The Kite Trust has some trans specific groups, how can we make those groups more supportive and life-giving places like what you experienced in London? What things can we do? Jamie: To make them bigger or to make them more trans specific? Katie: More supportive and more trans specific, like utilizing the space. Jamie: You know what? I always think about places that aren't London, even though Cambridge isn't far, places that aren't London always fall off the radar when it comes to public support and I think, if I'm honest, it's up to people like myself or people with a platform to kind of raise the voices of these smaller groups because at the end of the day I don't think it's that you're- you know, you guys do an amazing job and it's that we need more- I guess it's exposure, we need more funding, we need more people donating and campaigning for you. So I think, we need to kind of move this conversation around queer specific issues just off of London and just off of Manchester and make sure that we look at it- you know, if we're just looking at the UK, look at it broadly because there are queer people everywhere that need assistance. Katie: Ok, on a slightly lighter note, do you have any good memes that you have been giggling about lately? Jamie: A meme? Let's think. I did see, do you know that one of the guy and the girlfriend and he's looking back at a girl but they're all two metres apart, which is quite funny. Yevgeny: That's an old meme! Oh no! Jamie: That's quite funny, you're about to clock me there, you nearly got me *laughs*. Yevgeny: *Laughs* What? Jamie: I am old remember? I am old. Yevgeny: *Laughs*. Jamie: I'm just really getting into TikTok. I never thought I would say those words out of my mouth but I- *laughs*, I fully am. Yevgeny: Me too. Jamie: I could become the next meme. Katie: I'd follow you! Jamie: -Or funny 'Zoom' memes, people on 'Zoom' when they're doing something on 'Zoom', when they're doing something embarrassing, that's always fun. Katie: *Laughs*. If your life was represented in a TV show or film, what would that TV show be? Jamie: Do you know what? I will say 'Glee', even though that is completely wrong because I cannot sing and I thought I could and I can't dance but again, I thought I could. So I used to like I was in 'Glee' all the time but I obviously wasn't and I still to this day believe that I am the character in 'Glee', right now. Katie: *Laughs* Yevgeny: Have you watched 'Pose'? Jamie: Yes I love 'Pose', it's a very good show. Yevgeny: It's great, I'm watching it right now, it's incredible. I really want to go to a ballroom dance. Do they still exist? Jamie: Yeah, London has a great ballroom scene. Yevgeny: That is so exciting. Jamie: Yeah! Yevgeny: Oooh I have a question. Are there any fashion brands who have been fun and inclusive to work with? Or how have they done that? If you don't want to name-drop #spon. You know? *Laughs* Jamie: Yeah, I'm trying to think, there's very bizarre ones, so I worked with- today for example, I worked with a European brand called Zalando, they're kind of like a European Asos, and they're great because- the brands that do it well essentially do that thing where they say, "we want to highlight this cause but we're all cis" or "we're all white, so what we are going to here is hand it over to you. You can from the very beginning curate what we're going here, tell us what you think we should and shouldn't be doing". Yevgeny: What do you mean by 'curate'? Jamie: So for example, a lot of the time, I'll get asked to curate an event or I'll get asked to essentially choose people that I think would bring a great message to something. So someone will be like, "we want to talk about trans visibility, do you have any diverse voices that we could bring to the table here" or "do you know who we could get involved with?" and I'll be like ok 'bluh bluh bluh' and all these people and then we create the event for them. I think that's the best way that fashion brands do it is that they essentially hold their hands up and they're like, "we don't know what we need to do but we want to do it". Yevgeny: Mmmhm, that's really interesting yeah. Jamie: Brilliant. Katie: Besides social media, are there any other things that you're working on that you would like to plug or things that we should volume about your work? Jamie: Do you know what? I don't actually know any more, I am waiting to hear back today, but I have written a book which is out hopefully in October. Katie: Oooooh. Jamie: Yeah. I remembered it today, I was like, "oh god, do you remember that book I wrote? I wonder if that's been cancelled or whatever?" So if all goes well, it'll be back to business, that will be out in October and then unfortunately, I don't fully know what I'll be doing at the moment, just taking each day by day because everything got thrown in the air for Pride, but I am thinking of doing some amazing groups soon, like Digital Pride and Teach Trans Fashion online so if you follow me on Instagram or anywhere, I will obviously be showing those and I think I am going to do one for mermaids, which is really fun. Yeah, lots and lots of bits and bobs, we'll see what happens to this crazy country. Katie: What about fruit cake? Jamie: Fruit cake. I love that you have reminded me of that. *Laughs*. I always forget about that. I was literally about to open submissions for a new issue and I think now is a great time actually because I think people need something to do, we are all very creative. So that issue will be coming hopefully in June and the theme will be 'Resilience', which I think is very apt right now. *Laughs*. Yevgeny: Can anyone contribute or what's the terms and conditions for submitting some work? Jamie: You have to be a member of The Kite Trust!- *Laughs* Yevgeny: *Laughs*. Jamie: -You have to have just- It's literally anyone, as long as you are a member of the community and what you create can be printed physically, so it could be put in a magazine, those are literally the two rules. No videos but any writing, I get a lot of writing, a lot of poetry, graphic design, people creating comics, paintings, anything, yeah send it over, I'd love to have ya. Katie: Brilliant! Jamie: Awesome! Katie: Any last questions there young Geny? Yevgeny: Do you have any house plants? Jamie: Do you know what? I don't have any house plants, I just have these really, sad, fake flowers. Yevgeny: Aww. Jamie: I'm gay. And, yeah, I think I might add a bunch of flowers over here. Yevgeny: Your camera has frozen up, I can't see anything I'm afraid. Jamie: But, I hate to disappoint. Katie: Propagations… *All laugh*. Yevgeny: That's alright. My grandma sent some plants in the post. It's really weird, off topic, sorry. One more question, do you have a favourite relaxation activity that you do when you're stressed like, I don't know, colouring in? Jamie: I recently really got into the gym, which sounds weird, but- I find the gym relaxing but what I really like to do is not yoga but stretching. So, I spend half an hour doing it in the morning, I will just put on some really hilarious Classical music and just stretch for half an hour. Yevgeny: Hilarious classical music? Jamie: Yeah! *Laughs* Like really dramatic ones. Yevgeny: Ohh ok mmhm. Jamie: And then again, pretend that I am a dancer, and I stretch for half an hour, and then I just get back into bed, which is great. Yevgeny: That is solid, that is really good. Katie: Well great. Any final thoughts? Any words of wisdom for us Jamie? Jamie: I just want to say thank you so much for adapting to the current times, I think you're the only people that I have seen adapt and you support amazing, young queer people so I want to thank you for still rocking and rolling in these wild times. Katie: Thank you so much, I am very grateful for our team, I am very grateful for the young people that spend time with us, we're very lucky people to do what we do and thank you so much for spending time with us and having an enjoyable conversation with us, you're just a joy to be around. Jamie:That's alright. That was a great interview, well done Yev, really good. Katie: Yeah you did so well. Yevgeny: Thank you. Katie: Thank you so much, we will be having another 'I'm Socially Distancing With…' programme on Sunday, April 5th, and that will be with CN Lester and on Tuesday, April 7th, we're going to be interviewing Grace Petrie. I hope y'all join us and I hope to see you then. Thank you so much, byeee. Jamie: Byee. Yevgeny: Byee.
Audio transcript

I'm Socially Distancing With… CN Lester (Episode 6) [Pip] Thank you very much for taking part in 'I'm Socially Distancing With…'. So I'm Pip from The Kite Trust, my pronouns are they/them or ze/zir and so first, would you just like to share your name and pronouns? [CN] Yeah, my name is CN and my pronoun they/them works for me. [Pip] Thank you. So, the first question and something else we do at our groups is we ask a fun question when we do our introductions. So, my fun question today is: if you were a biscuit, what kind of biscuit would you be? [CN] Now you see, you sent this one through already and I found it really hard on a deeply personal level and I was like, "ooh, what kind of biscuit am I compared to what kind of biscuit I enjoy and what kind of biscuit I want people to see me as". And then I got a little bit completely caught up in myself, when I realised this is just a question about biscuits, so maybe I should just chill a little bit. So my favourite kind of biscuit is an oat and raisin cookie so maybe that is the kind of biscuit I would be. I like how they are full of cinnamon and brown sugar and they are incredibly cosy, I don't know if I'm a very cosy person but I love oat and raisin cookies so I'm going to go with that. [Pip] Nice nice. Cool. So, for anyone listening and watching who might not know your work. How would you describe what you do? [CN] Oh. I guess I would talk about three strands of what I do, they do kind of interlock. So I'm an Author, my first book 'Trans Like Me' was published in the UK and Australia and South Africa and a lot of other places like that in 2017 and then in Western Canada in 2018. I have been on pretty much a book tour since then. I've done a lot of radio work and public speaking, I get to go to exciting places like Sydney Opera House or work on BBC talking about gender or being trans, not just my experiences but what that is like in terms of society, social issues, historical issues, you know, campaigning stuff like that. I've been working as an LGBTQI Activist since I was a teenager myself and so when I was a teenager, I started off the first ever gay straight alliance in the UK. That was the term back in the day, gay straight alliance. And also co-founded the UK's first LGBTQ+ organisation for young people on a national scale. Ever since then I have been working, campaigning as a Queer and Trans Activist but I am also a Musician. I have released three albums of my singer/songwriter stuff, I have a PhD in Music and I sing and compose classical music as well. [Pip] Cool. A wide, wide variety of different talents. [CN] Well, I try my best. [Pip] How much would you say that various parts of that work, some maybe quite obviously, some maybe more distantly, links to parts of your identity? [CN] It does and it doesn't. I think this is always one of those questions where who you are and your life experiences are going to impact on everything you do, sometimes in a really positive way, sometimes in a really negative way. So, if I think of something even like classical music, you might think, "oh classical doesn't have anything to do with being trans", well kind of no and kind of yes as I have experienced discrimination as a trans singer. That's definitely impacted. But also, some really joyful things as well. I love queer art and the chance to make music, whether that's classical music or my alternative music, which is inspired by my queer and trans heroes. That feels like a really positive way that who I am has impacted the art that I can create and appreciate. So yeah, it does and it doesn't but there's a really good way of thinking about it, which is that we often assume, oh I don't know, I'm trying to think of a good example in my head, it's just gone, it's been a long working day. If someone is sort of a white cis straight man, you don't usually ask how does that ientity impact on their work because it's seen as neutral and those of us that aren't seen as neutral, there's always this idea that oh does that impact on our art in a bad way? And I think what I'd rather say is whoever we are, even if you are cis, white and straight, that's going to impact on what kind of art you make and I think the thing to really do is embrace it and broaden your horizons as much as you can, delve deep and see what you can make that no one else in the world can create. [Pip] Do you have any examples? I guess your book, its title kind of says that, that's a piece of writing that only you could make. [CN] Yeah. It's not a memoir but it does have bits about my life in it and I really wanted to be able to, in the same way we're having a conversation, I want to talk about, I don't know, something to do with the law, like the Gender Recognition Act in the UK. I can talk about just the facts but I can also illustrate it with examples from my life and that can make it easier to understand so I wanted to do that. But another example is I run a trans arts night at The Barbican in London and that's a really— it feels really positive to me that I can take my love of my fellow trans creatives and turn that into a platform that celebrates them, brings in audiences, say that this is a different way of looking at the world maybe than you have seen before, and it's great! Like really just come in and feast your eyes on how great these artists are. [Pip] Cool. So coming to understand your own identity, do you have any key times or places that you feel helped you to understand? [CN] Definitely a lot of teenage angst. I did an awful lot of locking the door and being in my bedroom going, "oh my god, am I this? Am I that? What is going on here? Oh, why don't I know who I am? Why don't I know what's going on?" and it's really easy in retrospect to go, "oh oh you'll be fine", but it was very difficult. Particularly, I came out at the end of 1999, the beginning of 2000 and there weren't very many words, you know, being trans wasn't something that you could find information on very easily. You know, a lot of it was sort of searching for hidden things and trying to find people like me, so when I did find examples of people, maybe who weren't exactly like me but somewhere like me like Kate Bornstein or Leslie Feinburg, that was magic, that really opened my eyes to the fact that I was ok and I would be ok and that who I was was valid. So when I wrote 'Trans Like Me'— there's a wonderful saying that you know, you write the book that you need to exist in the world and I think that was the book I needed to say, "you're not weird, you're not a freak, you're not all the terrible things that people at school call you, you're valid and you're just as much a wonderful, unique human being as anybody else, and you have a right to be proud". [Pip] Thanks. Were there other Authors or particular books that kind of inspired you in terms of writing? [CN] That's such a big question. So, inspired writing in general or sort of— I mean I did the really stereotypical thing, I went really mad about Oscar Wilde, which I think is a stage a lot of queer young people go through. So, I did a lot of posing and writing really bad poetry and trying to look really decadent and brilliant and wear a lot of velvet. I haven't completely grown out of that, maybe. So, Oscar Wilde was a really big deal for me. [Pip] I remember Oscar Wilde was— 'The Importance of being Earnest' was in my GCSE English syllabus and I found that really— so I was home educated and had IGCSEs which were different to most people of my generation who went to school. So my syllabus was full of international Authors who wrote in English like Oscar Wilde to have that representation. I found him, in the GCSE curriculum, quite empowering, which a lot of my peers didn't have because of the selections of Authors who kind of end up on the syllabuses. I guess my question from that was, are there any authors that you would love to see have that representation, that all young people in school are exposed to and get to experience, other than Oscar Wilde? [CN] I think a really big deal for me as a teenager was discovering Audre Lorde and I was so lucky to live in London, so I was able to go up to gaze at The World Book Store and also there was a very venerable institution. It was called 'The Silver Moons Women's Shop', which was just coming to the end of its life when I was a teenager, but I went once with a good friend of mine and they had all of Audre Lorde's books and so I bought 'Zami: A New Spelling of my Name' which is kind of an autobiographical novel and it's amazing and Lorde is just— she is the most incredible feminist queer author I know. You know, her work as a black feminist is vital, particularly for any white person to read to make sure that we're really centering black feminism and making sure that we're talking about LGBTQI+ faces, that we're not replicating racism. She's just amazing, I can't tell you— like go read. Go read 'Zami' now and then go read 'Sister Outsider', her collection of essays, and then read some more. But start with 'Zami' and then 'Sister Outsider'. [Pip] Cool, cool. That's a great recommendation. So my next question, I guess kind of links to that, is— so we talk a lot about kind of self-care and it's become quite a buzz word, I think also kind of within the LGBTQ+ community, we talk about community care and solidarity and taking care of each other as equally very important. Do you have any thoughts, ideas or practices around both self-care and community care and how they might interlink? [CN] Yeah, it's interesting you say that. We talked about Audre Lorde and she talks a lot about that. I think there's that thing online where this idea of self-care has become a fluffy idea like, "oh I'm going to go and have a bath and eat some chocolate because it's selfcare". I completely— like go have a bath, eat some chocolate, that sounds great but I think as both communities and individuals, for me, self-care is more about doing the sometimes very hard work that makes my life worth living and will enhance the lives of others in the long run, but it might not be that easy. So personally for me, therapy is a hugely important part of my life. I had a mental breakdown when I was thirteen and I have been sort of in and out of mental health care since that time and it took me quite a long time to find a good therapist. I had some very bad ones, I also had some sort of ok ones, but it was only that I was around twenty that I found an amazing Therapist and she— I'm still with her, and having— you know, I go now maybe once every two weeks to one a month, and obviously now we're in lockdown so it's telephone calls but, finding that right Therapist and then finding the right medication regime for me was life changing. Completely life changing. And I wouldn't be able to have done a tenth of what I can do now if I hadn't found that, and I mean that not just in terms of professional things but wonderful things like going out to a cafe. I had a period where I was so agoraphobic I couldn't leave the house for nearly a year and it's hard you know, it's really hard to access and it can be a real, real battle to access proper mental health care and then it can be hard finding the right person and it can be hard just to come and face that. There's so much shame embedded around that, but I think good mental health care would be my recommendation individually but also in a community. I think we're the best one in the world but sometimes in the queer community we can end up enabling each other, particularly with things which are harmful, and I don't mean that we're doing it deliberately, it's because we might have some bad coping strategies ourselves and where do we go? And what do we do? But I think, then it's really important that we help support each other to get the care that we need rather than maybe going for the easy fix, which becomes more and more harmful in the long run. I think we need to make it easier to talk to each other about the struggles that we're going through but also then easier to help each other find solutions rather than think that those problems will never be solved and I think as older queer people we have a real responsibility to not just say, "oh it gets better, you're on your own" but, "we can help you make it better, here are the resources, here's how you access them and here's how to get past the stumbling blocks and we're also here to stop you— you know, if things go wrong" you know, because things go wrong. I've been ranting now for quite a long time but that is something I feel really strongly about, that it's not enough that we sort of say, "oh it's good to talk" or "it's good to let your feelings out" but we really help each other heal from some of the trauma that we have gone through and recognise that having a mental illness— any kind of mental illness is not shameful, it doesn't mean you're broken and it doesn't mean there's no hope. It just means you've got to work out a way of building new strategies. [Pip] I think I definitely agree with that and I think my own experiences of accessing therapy is that— I think so much in the UK in particular, therapy is portrayed as this singular thing. It took me a while to work out that there are so many different kinds of therapy and also just the individual Therapist. [CN] Absolutely. [Pip] It can be really, even if they're practising the same kind of therapy, they do bring themselves into it and [CN] You know, if you see someone and think, "this person is a bit of an asshole", they might be, and that might be a sign, find someone better, because you know, it doesn't mean that therapy is bad it just means that unfortunately in each profession, there are some people who shouldn't be there and aren't doing a good enough job but there are people who are absolutely amazing. I always want to say to everybody that you deserve to feel at peace in your own mind and it is possible. I never thought it would be possible for me. I never ever thought that I would actually like my own brain as opposed to being at constant war with it, so you know, it is an amazing feeling. I wish I could give it to everybody, but you know. [Pip] So my next question, maybe I don't know, links a little bit to that, maybe not as much. If you could talk to a younger person of yourself right now, what age would that younger person of yourself be and what advice would you give them? [CN] Oh dear. I probably would— this is really hard. I think— I think two ages. Can I pick two ages? [Pip] Yep. [CN] Ok. There was— obviously I think that when I was in a very bad place when I was thirteen and you know, I really didn't know how I would keep going. I would go back to that younger version, maybe just give them a hug and let them know that it will really and truly would pass and to thank them for keeping on fighting, and I think maybe the other version of me I would go back to— you know what, maybe, I remember when I was around sort of fifteen and starting looking into things such as surgical options for trans people and a lot of the things that I had seen were really bad hatchet jobs and you know, some really bad surgical work and some very disrespectful people's bodies and talked about in really disrespectful terms. I found that hard because I was like, "I think I need this" but also, "is this going to be a really bad decision? Is this a choice between having what I need and being treated by a doctor?" and I think it would have been really cool to go back with examples of all kinds of trans people with all kinds of medical and non-medical interventions and gone back with a beautiful coffee table cook and say, "look at all these wonderful people living their best lives, that can be you, chill out, it's ok!" You know, all of this horrible, "oh my god this or that or this or that?!" Instead I could have just looked at all of these wonderful people and gone, "cool, I have options and they're great options". [Pip] Yeah yeah. I think there's so much narrative and no singular or binary way of being trans and the diversity of the trans community is that really beautiful thing about it, that the overriding message is that it's about finding your own comfort in yourself. [CN] Yup. And this might sound really shallow but, I'm going to go for the really shallow. Suddenly depictions of trans people that I have seen around that age and the tabloids were so cruel and so nasty and so intent on being like, "don't be trans", because being trans is a massive failure, so there arose the idea of trans-masculine people, like "you're only going to be trans-masculine if you've failed at being a woman and you're too ugly to be a"— I don't know if you remember any of this kind of— you know, and I would have loved to have seen, again, trans people in all their glory being gorgeous and unapologetic and not gorgeous because they fit into a really narrow, formative mould but because they're doing their own thing and they're just fabulous, and that would have been amazing. [Pip] I think yeah and I think it's still a problem in terms of that— the sources of information for young trans people trying to work out what the right move is. I think I've been so overwhelmed in my own journey about the value of social media and particularly things like Tumblrs and Facebook groups where it is, particularly non-binary people, creating our own stories on the internet rather than when you try and explore surgeries, you still end up on surgeons websites with really problematic ways of describing everything and yeah. Until quite recently, I had surgery in January, so I guess I'm still in the recovery period from that and have found it really weird in a way that I think the hospital that I was in had got really used to trans men having surgery there. [CN] Mhm ok. [Pip] But the idea of getting a pronoun right for someone that is having this surgery, not using them is still a little bit mind blowing. I think there's still some way to go, yeah. How are your own experiences at trying [CN] I mean that was quite a while ago so, when I had top surgery, it was more than ten years ago now so, I couldn't at that point access NHS care or I didn't know anyone who had been able to access NHS care who was gender queer, a gender, non binary and I was very, very lucky that I had savings so I went private. I went with the only doctor in the UK who I knew who would operate on me and he was very good, if a bit strange in that kind of 'jolly hockey sticks I'm a private surgeon' way. The staff couldn't get their head around it at the hospital, it was all asking me why I was doing it and calling me "she" but the best part of the whole thing was that— so this sounds so sick— I'm sorry I feel very bad for saying this but it was one of the weirdest moments, was the nurse on-call at night in recovery woke me up to tell me that Michael Jackson had died, she wanted someone to talk to about it. *Laughs*. So I was completely, I was full of morphine and really confused with this nurse saying, "oh he's died", and I was like "oh, that's sad", she was like "yeah, let's talk about this sad thing". So there you are, that's my top surgery story. [Pip] Excellent. That's such a bizarre memory to have of that yeah. *Laughs*. [CN] It was really— it was amazing. I wish— *phone dings* Oh sorry, that's a message coming in. I should have— how wonderful. My only regret is that I really wish I had been able to do it at eighteen rather than having to wait a little bit longer for family and financial reasons but it is what it is and I'm just glad I had it done when I did. [Pip] Mmm. I think I found it so— like I knew that it was what I wanted and that it would give me positive effects in my life but there are so many moments of joy and euphoria that I've had in the last three months that weren't even the ones that I anticipated. So, doing exercise for the first time without any restrictions on my breathing so actually I was like, "this is what it feels like to run". And, the freeing sense that goes with that or— [CN] I got so into weight lifting. I'd just be like, "oh this is great" and I have to say I'm still really into lifting, it feels really good so. [Pip] Nice. Competitively or just as a— [CN] Oh no. Just me and my dumbbells at home listening to loud music and lifting it up, putting it down, lifting it up, putting it— It's nice and simple. When life is really confusing, weight lifting is always simple and I like that very simple and I like that very much. [Pip] Mmm mmm. I think I definitely find there's something about exercise that can help mental health and you're focusing on a repetitive movement or just some kind of breathing or destination if you're outside and clearing the head. [CN] And music practice is really good for that as well. I always recommend that. [Pip] What age did you start playing or practising? [CN] I started playing piano when I was six and my parents aren't musical but I had heard music and completely loved it and then I saw a kid at my school play the piano and I was like, "wait...I could do that". So, that was my root and I never really stopped wanting to do it. I'd always sung and I sung in a really good choir at school and a rock band all the way through my Undergraduate and I did a Music degree so I was singing and playing and then during my Masters I got really serious about singing and started sort of really hard professional training whilst I was also working hard as a solo singer song-writer. So I'd go to my lessons during the day and sing opera and then cart my electric piano around London at night and sing sad songs in bars with sticky floors. [Pip] Nice, are there any other kind of bars? [CN] The kinds of bars that do music anyway yeah so, a lot had sticky floors. [Pip] If you could learn any new instrument or genre or anything like that, what would it be? [CN] *Exhales* I have never been able to make any sound out of a wind instrument, like never, so I would like to know how to make a sound out of a wind instrument, that would be quite exciting and then in terms of singing, I'm oh! It would be that amazing Mongolian mouth music where they sing two different notes at once. That would be amazing! That's like next level singing. [Pip] I think you've got a to-do list of— [CN] *Laughs* Especially for quarantine yeah. Yep, there we go. [Pip] *Laughs*. I'm sure the neighbours would love that. [CN] Oh! I think there's a comment that has just come up. [Pip] Yeah! [CN] Blow over the mouthpiece like a birthday candle. Mmmkay. When it's safe to use somebody else's flute again, I might have to give that a go. That sounds really cool, thank you. [Pip] So that brings me onto my next question which is, what are three bits of content, so maybe books, videos, games, that you've lined up to enjoy in these times? [CN] Oooh ok. I have just finished playing 'Breath of the Wild' and I'm feeling a distinct lack of gaming in my life. I might re-play 'Dragon Age Inquisition' which if people haven't played it yet, might be the gayest video game that ever did gay, it's brilliant. While some of it is fighting monsters, a lot of it i also just doing gay romance whilst saving the world. So that I think would be quite good I might re-do that. It has everyone's fake gay boyfriend Dorian in it. He's very good, he has a mustache. *Laughs*. [Pip] For the very uninitiated into gaming, what platform is this on? [CN] Well we have Steam on a PC which we stream but I think you can get it on xbox and it is an RPG game, so it's very much a fantasy world, save the universe with magic, you know, it's really over the top and it's really fun. I highly recommend this to anybody. Part of me in my lockdown, I'm working on a fiction book for the first time in a long time and that's based on some historical data around queer communities in Paris and so I'm doing a lot of reading around that. So it's not so much just one book but it's a whole stack of books. So I started doing Queer History Monday on my Twitter feed, which is often people that I found. Some of these amazing people who transitioned in sort of 1850 and then worked as successful musicians or spies or writers and you know, lots of amazing queer love stories from 1900s or 1920s Jazz age, so that's amazing. And then movies, oh, oh my god do I have to watch the tiger documentary that's been due in the realms? [Pip] So the whole Kite Trust team had a go at me earlier, that's what various members of the team were doing over the weekend and I have not gone near it, just yet. So I think either you have to completely binge watch it or you don't. I think that's the two. [CN] Ok, I might avoid it then, and what would we watch instead? Everybody keeps telling me that 'Portrait of a Lady on Fire' is really actually amazing so maybe I need to watch that but I have sat through some really bad queer series in my life because I've done quite a lot of film reviewing. So, I'm excited for it to be good but I'm scared it will be bad. But everyone seems to really love it so I think it's going to be good, I think I should take the plunge and watch that so I'm going to re-watch 'Dragon Age', keep reading historical books about historical queers doing awesome things and watch a very classy film, which hopefully will be super romantic as well. [Pip] Nice. Can I ask about the novel you're writing? [CN] It's too early I'm afraid so, I'm officially working on my second book which was commissioned by incredible publishers. I can't say a huge amount because until— we can send people to pre-order it, there's a fancy cover and everything, I can't say too much. So, that's non-fiction. So I'm working hard on that but then I'm also getting up early to do my secret special fiction project, which, it could be awful, in which case no one is ever going to see it, but I will feel good for having written it so, hopefully it's good enough for people to read. [Pip] Is that historical fiction? [CN] Yes, yes it is. [Pip] Do you have a particular period in mind so far? [CN] Hmm. Early 20th century, very early 20th century. So, we'll see. As I said, I don't know, here's something that I've just been teaching all day but a really important part of being a professional artist, whether that's music or writing or visual art, is getting ok for you to make mistakes all the time. There's this really weird idea that if you're doing it professionally, you never make mistakes, but you do. You just get really good at incorporating them into everyday life so it feels really nice to give myself permission to write something just for me and it's a really nice way of getting out of my head in this lockdown period. I can sit for two hours in the morning with a really huge homemade mocha, like a mug the size of my head, and dream about being in the 1900s and make this amazing world, an just escape to be in there for a while, and maybe it won't be good enough and that's ok, and if it is you can read it, eventually. *Laughs*. [Pip] If it is then this is the first place that anyone will have heard about it which is good. An initial preliminary announcement that this it's— [CN] *Laughs* [Pip] I'm going to keep chatting but I'm just going to invite anyone that's got any questions to also add them to the chat which is open, if they've got anything else they might want to ask. I think in the meantime, I am going to ask, how can listeners/viewers follow you, find out more of your work and what might be the most accessible to young people? [CN] Cool. Well, you can be super old school and just go to my website which is cnlester.com but I am mostly on Twitter in terms of social media, I am also on Facebook a little bit and I'm really bad at Instagram, so I have people following me and tagging me but I have yet to put anything on there, but that's going to change. I promise that will change but it might take a little while. In terms of content, there are lots of essays that I have written for places like different art galleries and different newspapers and journals which you can find on my website, and the same thing for different radio programmes that I've done, you can find those on my website. If you remember on yourlibrary, and you still might be able to join online, a lot of libraries are still putting out ebooks, so you might be able to get my new book at a local library. If you can afford it, I think it's £3.99 as an ebook on Amazon or again, I'd try the library first and all my music is available on Spotify for free, which if you like that, check it out. Obviously, if you happen to be listening and happen to be some kind of millionaire, please buy the album instead because Spotify doesn't pay very much but the whole point is to be there for people who can't afford to pay for it, in which case go and enjoy. I've got a few things on Youtube and yeah, then on Twitter I do a lot of work trying to share stuff from other queer and trans creators so hopefully you might be able to find some other really cool people to read and listen to and enjoy their artwork as well. [Pip] Nice. So we've had a question from Katie, what was the most difficult part of writing your book 'Trans Like Me' and do you have any advice for young people trying to write about their experiences or trying to become writers, professionally speaking? [CN] Absolutely. So I think the hardest part for me in writing it, I was very scared of a backlash. I have been written about in the press in some ways which are, you know, either just really hateful or hateful and outright lies, and that's not easy. It's definitely not easy. But something which I have realised in that process is— you know, I've been super lucky to have supportive people in my life but I think I have also worked quite hard to make sure that my publisher is very supportive, my agent is very supportive. So saying to any trans writer, make sure you've got people on your team and they know that things can be really transphobic out there, people can be really queerphobic, make sure your agent and your publisher have your back because it completely changes— so you know, I did get attacked in the press with 'Trans Like Me', not a huge amount but some nasty hit pieces, and I didn't have to read them. My publisher read them and sent me a message going, "oh don't worry about it, like literally barely anyone has read it" or in many cases, an amazing publisher, Lennie Goodings at Virago, you know, she's had decades of death threats from people who don't believe in queer works and don't believe in feminist works and she just laughed, she was like, "oh the right people hate us, if those kind of people hate what you're doing, you've done a great job, well done" and she was like literally, "well done, the arseholes hate you, brilliant". *Laughs*. You know? [Pip] *Laughs*. [CN] And it really changed because instead of feeling alone and attacked, suddenly— it was not nice but it couldn't touch me in the same way. So I would really, really say to any person starting out as a writer, get your team behind you, and before you get an agent and before you get a publisher, make sure it's your friends and if someone write something s***ty about you, you don't have to read it. There's no value. If someone is just going to be yelling and bullying you, you don't need to give them the time of day. Honestly, they can just drown in their own vitriol, you deserve better than that and you know, get friends to block them and just go and do something better with your time because you deserve so much better than that. So yeah, that's the thing that I was most scared about. In terms of the process of becoming a professional writer, there's quite a lot going on there and a lot that goes into it. I'm trying to break it down into different stages. In terms of writing either fiction or nonfiction, if you want to be a published author, and particularly want to publish a book, you will need an agent and to get an agent you will have to have a certain level of writing that you have already done so that you can demonstrate that yes you can write and that you are building an audience for your work and you know, there's something going on that you know, it's not just, "I want to write" but "I can write". And obviously you can't start from nothing and go straight to a book deal, start just writing, write all the time, write about anything. If you feel you can't write, challenge yourself to write something awful. That's always a really fun thing to do. If I'm not feeling creative I'm like I'm just going to write the worst thing anyone has ever read and that's a really good practice, but don't beat yourself up if you're not feeling creative. It's not about being perfect, that's so not what it's like. Then, I started blogging. So I wrote a blog which got like— I occasionally contribute to it now but I don't really have time anymore, but that was really, really helpful. Putting my name out there, writing things, again nonfiction pieces, particularly LGBTQI+ stuff. From that it would then be pitching to do smaller online magazines and doing an article here and an article there. Once that sort of builds up, it was pitching to newspapers. I got my agent because she reviewed one of my albums and had been really struck by my song-writing ability and she contacted someone who had interviewed me to ask if I had an agent and I didn't at that point, so networking is really important basically. And to do that, you do have to get past that fear of just, "oh am I just really bad?" and the advice I would give is not— maybe this idea that you can overcome that fear. The thing I had to do was just go, "ok no I feel that but I can't stop it" or "I feel like I'm a complete fraud" or "I feel I'm terrible, guess I'm going to feel that while I go and submit things". There's a thing about embracing rejections, so you will get maybe 9-50 rejections for every accept and that's normal, you're not failing if you do that, you're absolutely on the right track. So embrace failure, build your portfolio, build what it is that you want to write about, so your values as a writer, things that you will and will not write for, so I knew that I wasn't going to write for The Daily Mail, no matter what they offered, or The Sun. I don't think— that's not for me. I don't think they're very moral and I didn't want to go there, and that actually made it really easy for me, so that when they did approach me to write a piece, I didn't even think about it, I was just like, "no I'm not going there". I tried to focus on things I cared about. I have written a couple of things on my blog which talks about the specific steps which go into becoming a published author and specific steps about what it's like working as a publisher author. So if you just type in cnlesterblog, you should find it. Or I can give it to Pip to send around. I guess the final piece of advice I would say is find the authors who do what you want to do but maybe five years ahead of you or ten years ahead of you and see what they did to get there. So Roxane Gay is someone that I find really, really helpful looking at her career and thinking, 'ok what did they do? Ok what can I do to follow that kind of pattern?' it's looking for inspiration, and also because the arts often get talked about as quite mysterious careers, it's defying it. These are careers that's like any other career, it can just be a bit sort of— yeah. People talk about lucky breaks all the time and there is no such thing as a lucky break. It's a thousand little breaks that you make and you just keep going up that ladder and then you slide down the ladder and then you pick yourself up and come back up the ladder again. [Pip] Nice. We have another comment, actually we've got a paperback copy of 'Trans Like Me' so it's going to be in our Kite Trust library pretty soon. [CN] Aw nice. Thank you so much. [Pip] Thank you for writing it and sharing it with us, this comment. So we've got a copy that we can share with Kite Trust young people if they can't find the ebook in the library or anything like that. Cool. I think the other question that I've got is, what would you— say youth groups specifically trans people and non-binary had existed when you were a teenager, what kind of things do you think those spaces could do or provide that might reach out and overcome those barriers? Because I think there's a lot of young people who still feel like, "ooh I don't know whether that label applies to me, do I want to go into that space?" [CN] The best ever, ever, ever bit of advice I ever heard about this whole, "does the label fit me and do I belong here?" is that it's not about you fitting a word, it's about you finding words which are helpful for you. You do not have to be this perfect trans person, this mythical— this person is an official trans with a capital T, they fit all these boxes and they tick all these boxes. It's just about finding what's useful and it doesn't have to be useful forever, it just has to be useful long enough to help you because I don't know anyone who didn't go through a, "am I trans enough?" or "am I bi enough?" like you know, I'm bi and I went, "oh god", all this information that's out there like "you have to equally want men and women", you're like "is it equal? Did I fancy him slightly more than him? Oh my god, maybe I'm going to be kicked out of the bi club!" and you know, it's so easy for me to say now like, "oh no, it doesn't matter" but people act like it really matters and it's really hard because you're always feeling like a fraud, but you're not. It's just about what's useful and you know, I officially grant you permission as an official trans with a capital T, to come and hang out in the trans club and just see if it's a nice club to be in and makes you feel good, and if it doesn't, thanks for joining us, go on your way and be happy, and if it does fit you hooray good for you. Doesn't matter whether you want to be in the club and go in and out. Awesome. It's all good. [Pip] I think one of the things I have seen, not super super recently but like a couple of months ago. My sense of time has gone out of the window lately. *Laughs*. Lots of people who I follow on Twitter— it's not a meme but you know a post that follows a formula about different years and different labels demystified that actually the majority of LGBTQ+ adults have been through a variety of labels at different points in our lives. I found that quite a helpful thing to share. [CN] Yeah. That's totally cool, it really makes me feel quite strange that you have to find this one true name, it's weird. I really like transgender, I think it's a nice big word. But yeah, I went on holiday— my partner is fluent in French and we go to France in the summer quite a lot because we really enjoy wild swimming and sort of mountaineering and all those kind of outside things and there was an older couple and we were staying at— they have a sort of sheet in their garden, and this wonderful older man was speaking to my partner and he asked in French, "is CN a boy or a girl or something else?" and my partner went, "*gasps* something else" thinking "oh my god, like wow" and Dominique said "[French word]" in this very beautiful French accent. He was like, "oh when I lived in Paris in the 60s, all of my friends were [French word]" and then I was like, "that's classy, I'm going to be that *laughs* really classy term". That's my current favourite but I think it only works if you're in France and possibly only if you're just like a very classy French person with a great accent who can pull it off. [Pip] Yeah I think it's a really interesting thing to think about isn't it? Because all of these words we have for identity are both language and culturally specific and I think it really highlights, doesn't it? That it isn't about this definitive category and this is a thing, it's just how we— especially over time as well, it's how we use language to describe experience. [CN] Absolutely. [Pip] And it's about finding the right language for— to kind of articulate and speak about our experiences. [CN] Exactly and you know, one nice thing about getting older is that you can really see words going in and out of fashion, like really quickly. I still love 'gender queer', I think it's a great term and I use it a lot about myself but that's gone out of favour. But I think it's kind of coming back in again a little bit and then ----[47m20s] as a term was quite popular sort of in the early 2000s, mid 2000s, but I never felt cooler enough for that. That seemed to be people who had a really out-there fashion attitude and I was like, "oh, but I'm a bit of a nerd though, I don't know". So you know, there's always this kind of "can I? Can I? Can I?" but honestly, if it makes you feel right in yourself, or helpful I think is a really good term. Is it helpful? [Pip] Mmmm. Cool. I think my last thing to ask is do you have any final thoughts or messages that you would like to leave us with? [CN] Oooh. Oh I don't know. That's such a big, random question. I think it would be— when we're in this really strange time, it's so hard because— I'm a planner, I plan everything and I have big to-do lists and I plan out my career in advance and I plan out all kinds of things. But something I've learnt in very difficult parts of my life is trying to live one day at a time, which again is not about trying to be perfect in one day at a time, because then I'm like, "oh but I can't do that, I'm really bad at that". Well no. I'm sure some people can do it really well but I can't do it really well. So I'm not saying do that— well if you do that, just know that I'm doing that too and feeling panicked about it. But it is, in these moments where life really does close down, I think finding the joys where you can find them, it's being really greedy for joy and light and even just things that are a little bit nice. So I get really greedy about having my coffee, and as we're doing this right now, the sun is setting, so I'm going to watch the sun set and I'm going to connect with a friend tonight. We have a queer book club and we read really bad books together but we're going to make each other laugh so I'm going to hold onto that and find little things to do every day that I know that I can do. Not because I have to be like, "oh I'm in lockdown now, I'm a proactivity genius", but if it makes me feel good to do them. It's being really selfish about that actually, like I feel good to do my French practice. I'm not doing it to be hyperproductive, I'm doing it because it helps me. I'm going to have my coffee. I'm going to have a bubble bath. I'm just going to— having previously dismissed bubble baths, not dismissing them, they're very important. It's just every single day, finding the moments of delight and finding those moments of doing something that helps bring you out of yourself and feel like you're contributing to who you are, and if the world has slowed down right now, maybe that's a nice time to read a lot, listen to podcasts, really immersive yourself in all these different possibilities for who you can be and how you can be and not worry about having to have answers or come up with anything on the spot, just be. Which you know, can be easier said than done, but actually I think we can do it, we just have to keep picking ourselves up and trying. [Pip] Cool, that's wonderful. Thank you very much. [CN] Not a problem.